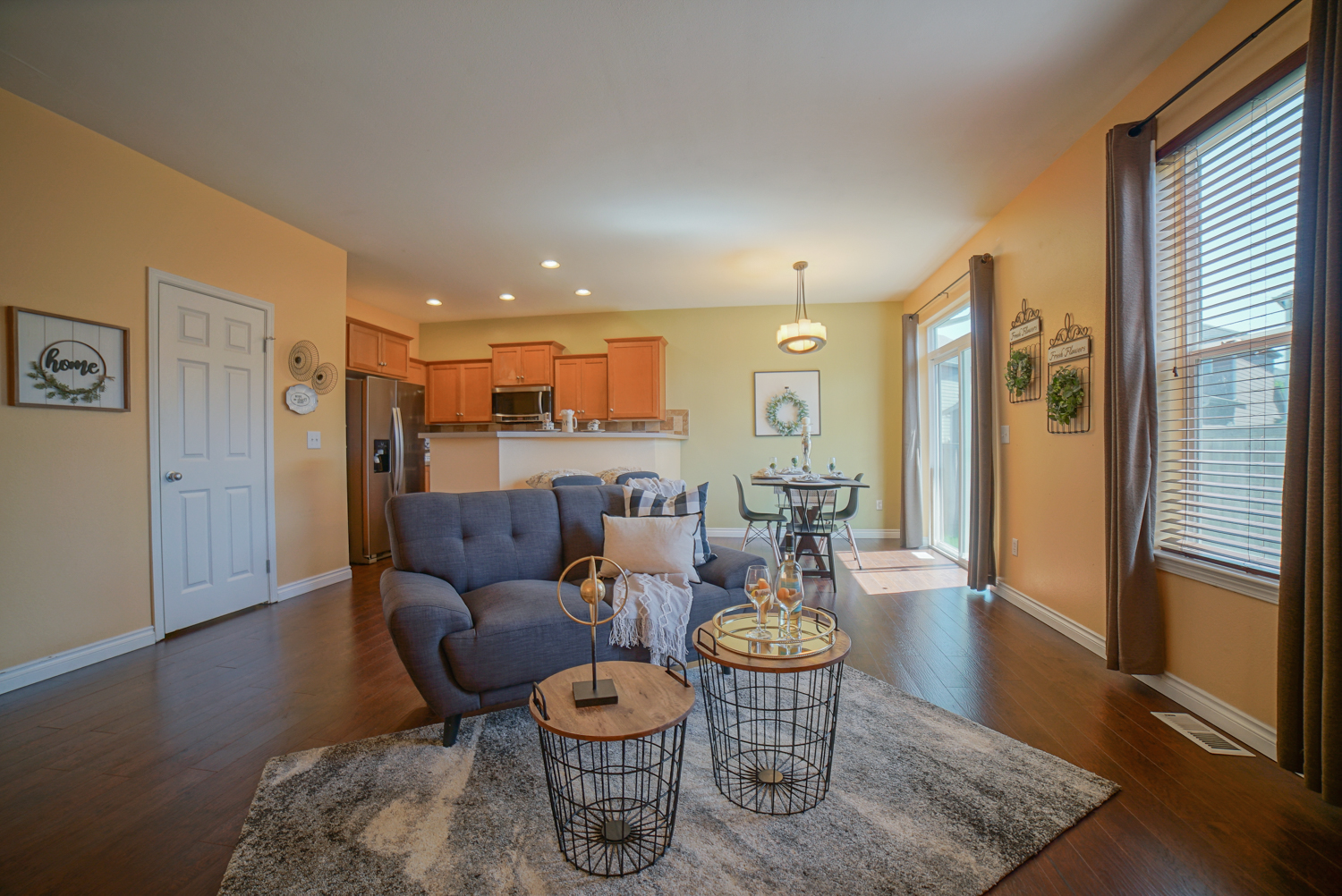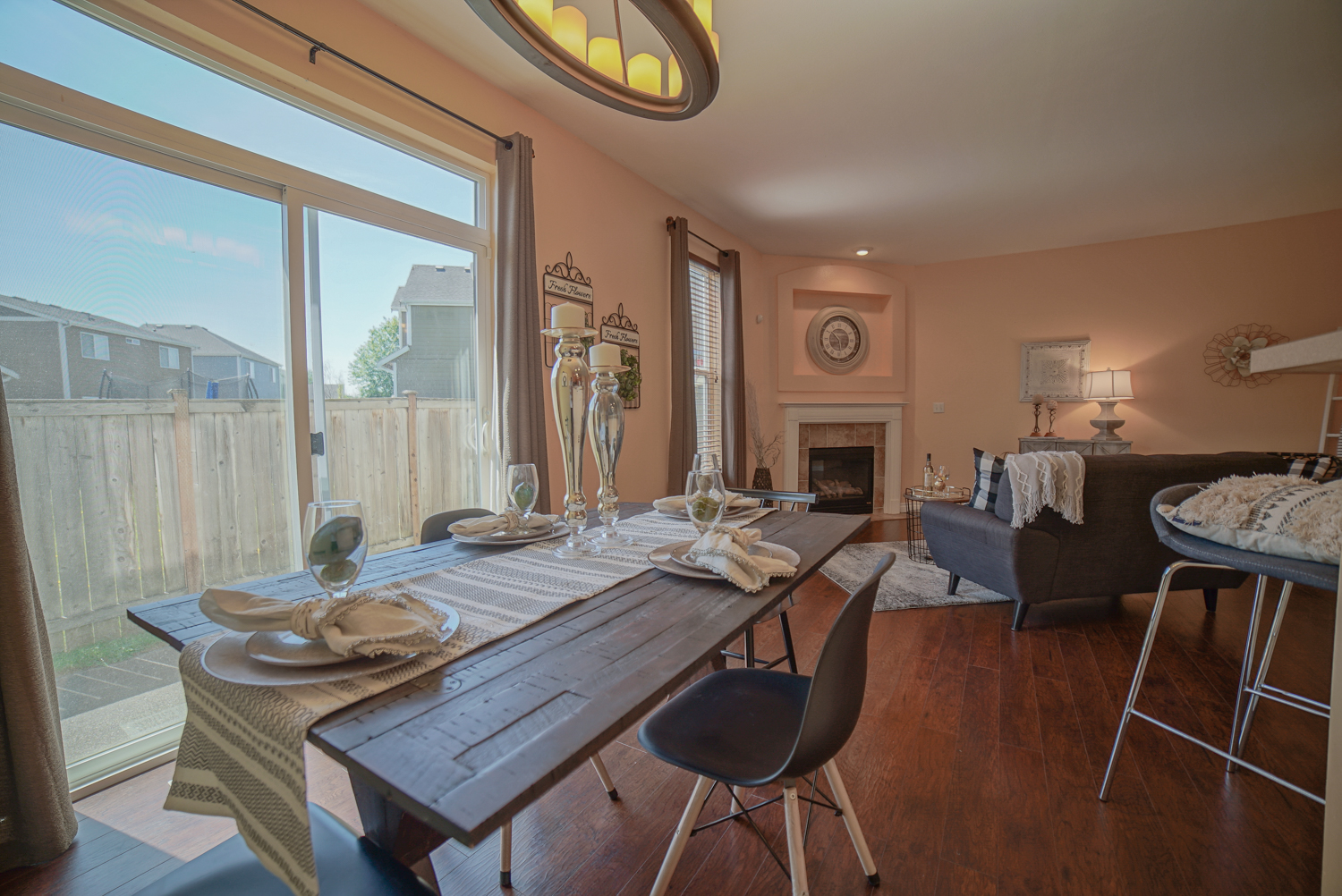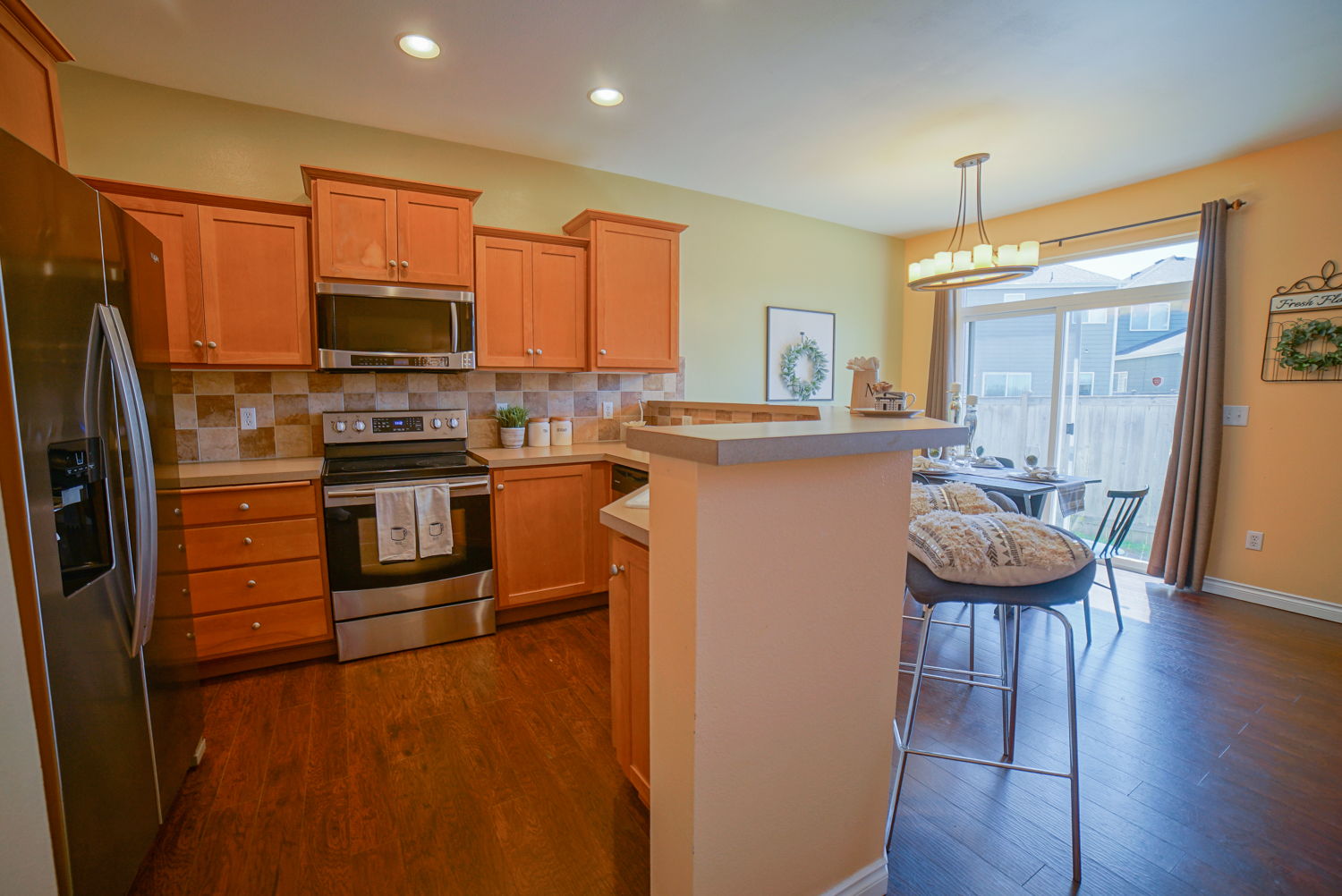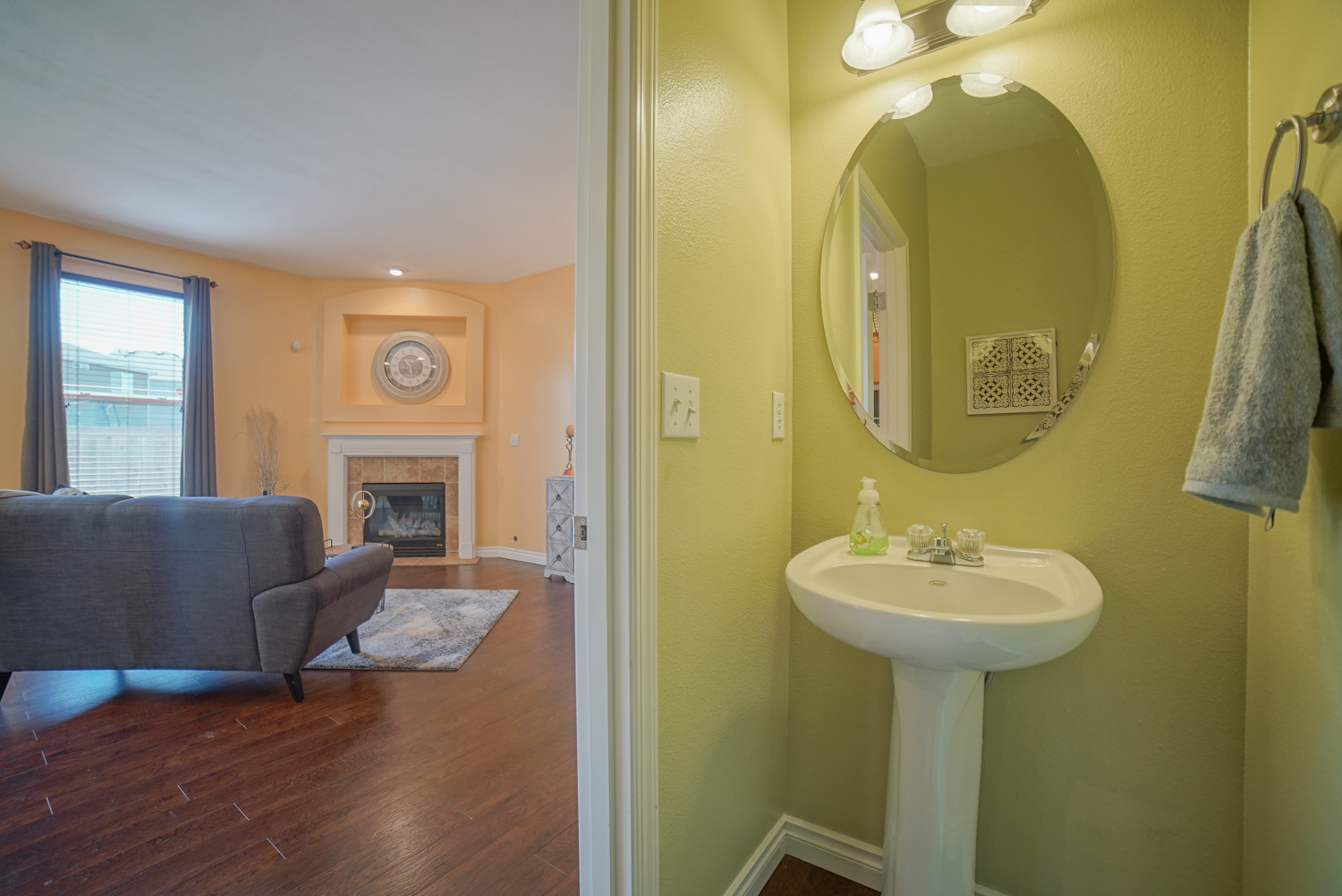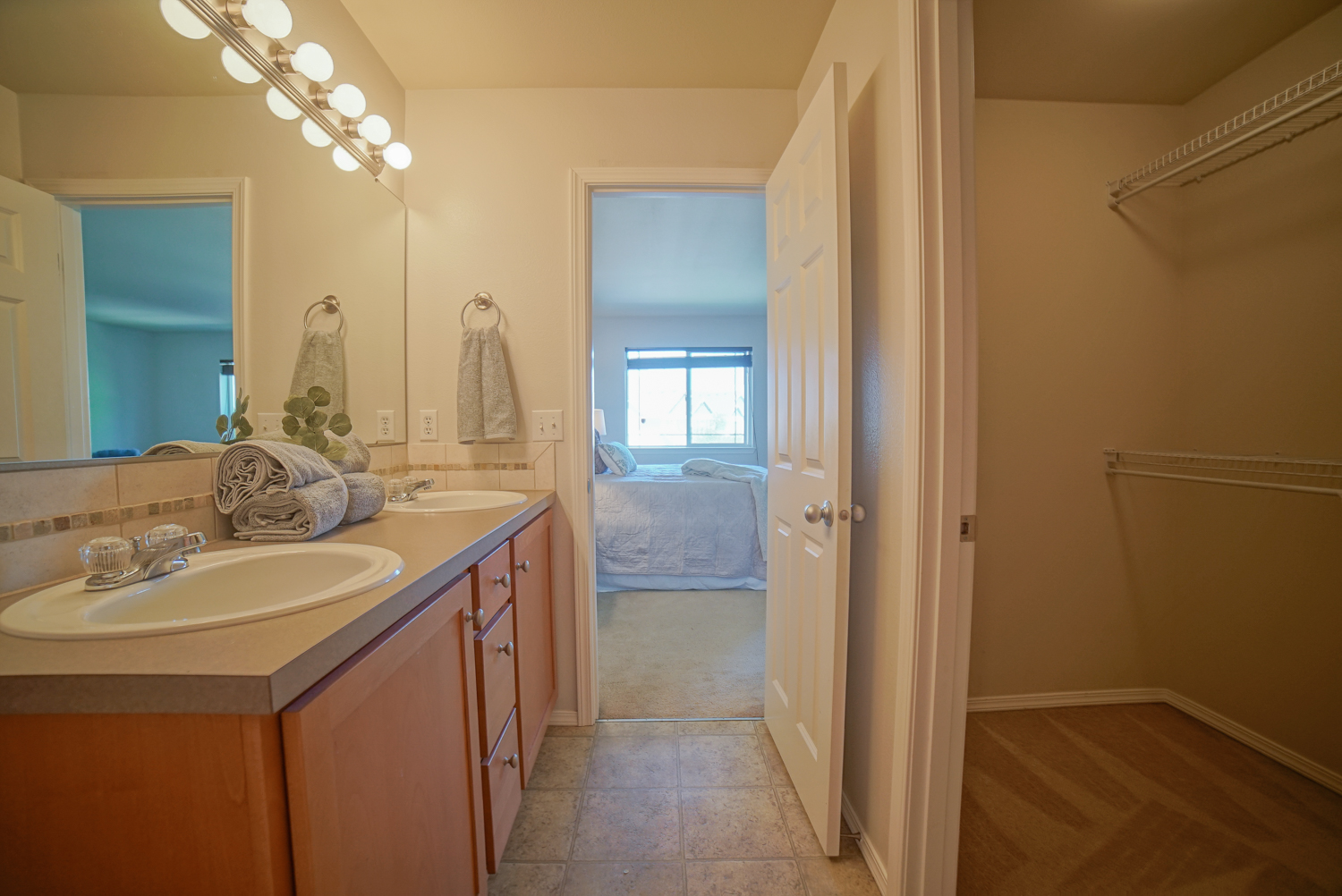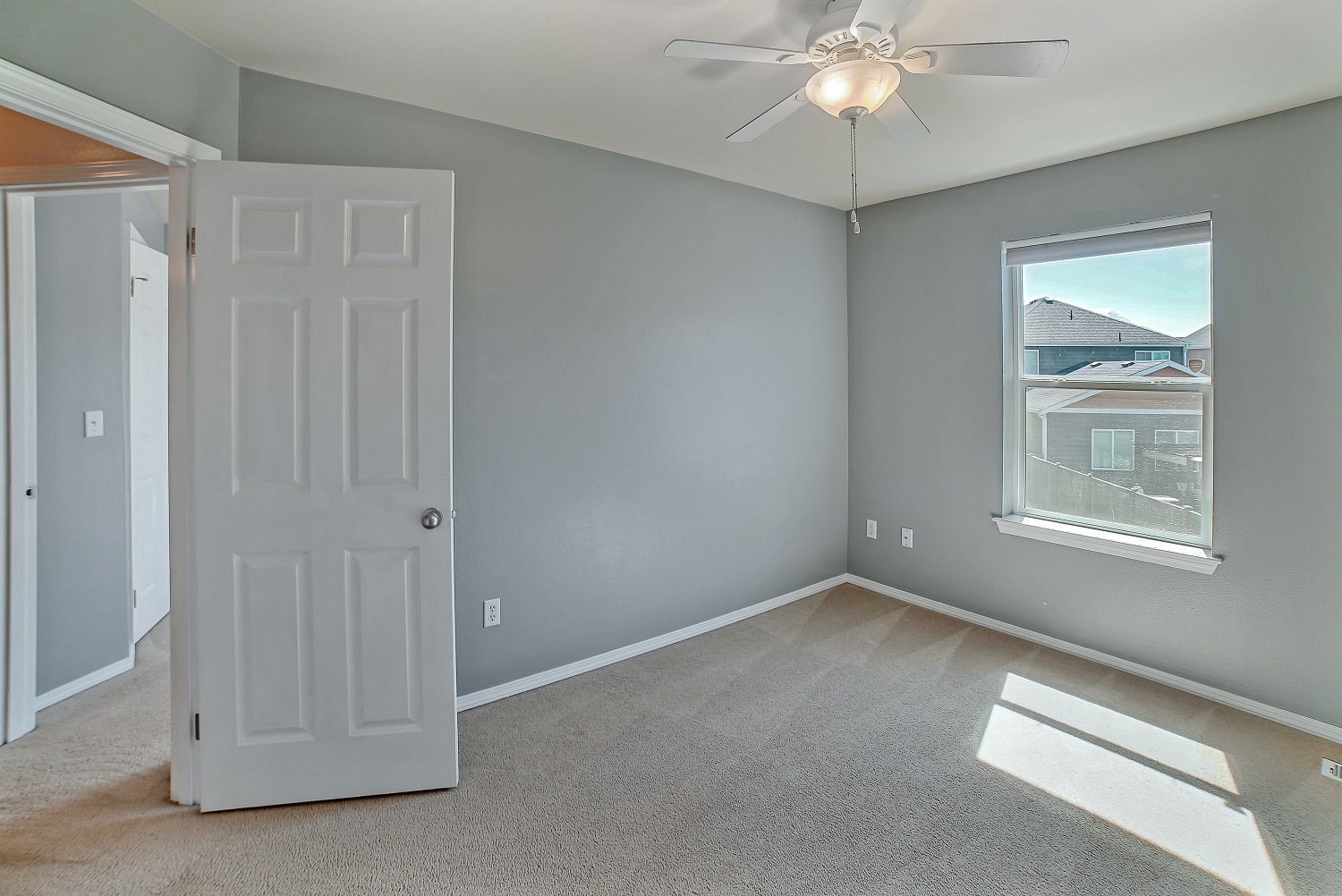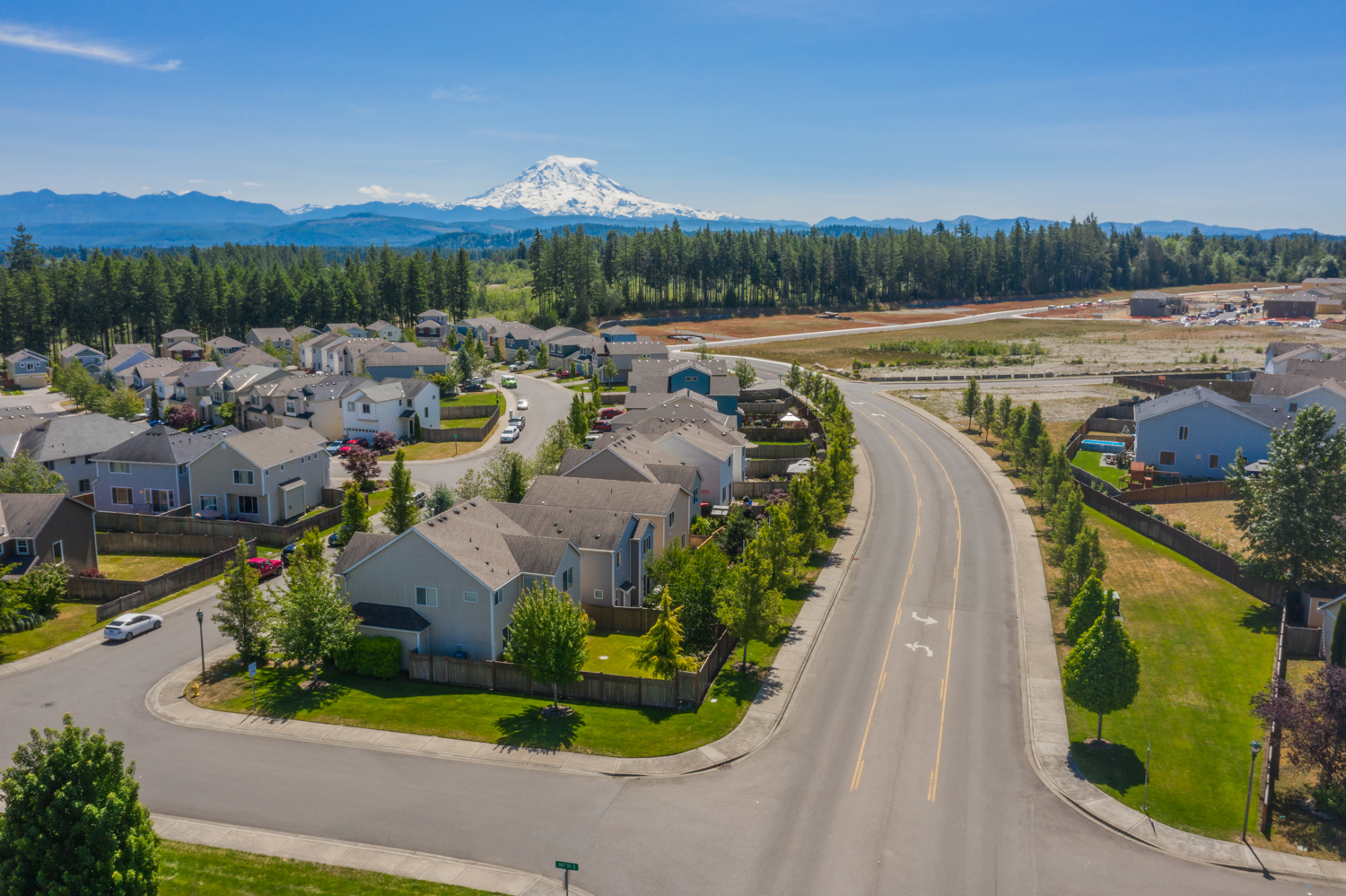 This lovely, well-kept home in the Puyallup community of Lipoma Firs, features easy entertainment with an open floor plan that flows nicely into your fully fenced back yard. Gorgeous flooring, stainless steel appliances, and the charming fireplace will catch your eye. Upstairs, you will find the oversized master bedroom complete with en suite bath and walk-in closet. Don't forget the immaculate view of Mt. Rainier while turning down the road to your new home. Take a peek at the video tour!
3 bedrooms

2.5 bathrooms

1,524 square feet

2-car attached garage

Offered for $324,500
The seller mentioned that they enjoyed the nearby parks like Clark Park, where their kids and dog could play, plus there's a beautiful two mile hiking trail with gorgeous scenery. They also loved being close to shopping, entertainment and restaurants; their personal favorite is the Flying Tomato Bar and Grill – here you'll find a wide variety of items on the menu, like crab stuffed mushrooms, pizzas with ample toppings, a three pasta bowl for those who can't decide, buffalo chicken salad, wings plus a variety of drinks, and giant projector screen to enjoy your favorite sports games being played!
9 miles away is Clark Creek Park – a city park edged by a creek, with playgrounds, tennis courts, a softball field, a dog park, picnic shelters (can be rented), benches and a restroom. There's also a 5.5 mile long loop that links six Puyallup parks together with a soft-surface hiking trail.  
8 minutes to Sunrise Village a newer, open-air center that offers shopping, dining, beauty and a fitness center in Puyallup's South Hill. Here you'll find MOD Pizza, Trapper's Sushi, Black Bear Diner, RAM Restaurant and Brewery, Menchie's, Target, Hand & Stone Massage and Facial Spa, Famous Footwear, Party City, LA Fitness and so much more!
You can find popular retail chain Kohl's less than 2 miles away. Get clothing, shoes, bedding, kitchen items, toys and more!
If you require more than what's offered close by, there are plenty of other dining and shops offered on Meridian Rd and the South Hill Mall is just another 16 minute drive where they have – a Regal Cinemas, Macy's, Dick's Sporting Goods, DSW, and hundreds of other stores.
There are 2 grocery stores within a 6 minute radius to choose from. Get great prices on groceries and bulk foods at Winco, less than 2 miles away. Save in bulk on herbs, all your baking needs (perfect for the holidays!), beans, dried pasta, nuts, trail mix, granola and dried fruits that you can't normally find in other grocery stores like dried kiwi. They also have incredibly large selection of bulk candy too, which is perfect for parties. Fred Meyer is across the road for home decor, pharmacy and more.
Get ready for the Summer Fair at the Washington State Fairgrounds, or as we like to say, "Do the Puyallup!" The Washington State Fair runs from August 30th – September 22nd – The 2019 concert and comedy line up is already in full swing with Billy Idol, Keith Urban, Weezer, The Beach Boys, Eli Young Band, Boyz II Men & 98 Degrees, Ciara, Hall & Oates, Foreigner, comedians, bull riding and more. The Rodeo is also a huge hit for fair goers. Don't miss out on all things fair like the rides, free music and shows, all the show animals, arts and culture, the 700 shopping vendors and all the fair food you can eat. It's customary for patrons to take a bag of Fair Scones home – just 8 miles away.
Call or text Kaitlyn Marty at 253-678-2449 for more info on this listing or a private showing.
Posted on June 13, 2019 at 11:24 pm
Kaitlyn Marty
|
Category:
Listings
|
Tagged

2.5 bathrooms, 3 bedroom, agent, buying a home, buying a house, finding a home, finding an agent, fully fenced back yard, home, home for sale, home owner, home search, house, house for sale, just listed, Pacific Northwest, pierce county, PNW, property search, Puyallup, real estate, real estate agent, realtor, washington, windermere, windermere abode, zillow